Isabella
Send Andy-25194450 a breeding request
Isabella is a female Himalayan born August 20, 2009 and last adopted April 19, 2020.
She is 10 years and 10 months old.
Her mother is Jessica, owned by TheAdoptionCenter
, and her father is NoName, owned by TheAdoptionCenter
, and her 6 siblings can be viewed on her family page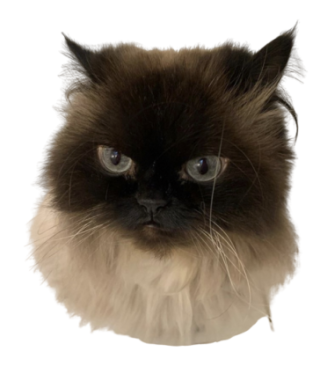 Beauitful art done by Lethargy thank's you are so talented :):)
Isabella's baby picture taken Sep 20, 2009.

She resembles my kitty almost to perfection. Isabella was bought from a breeder in Canada. I took the long trip with my husband and we made it a mini vacation :) She came from a AKC show breeder, National Winner & Grand Champion lines. PKD, FIV, FELV Negative, Shots, 100% free of disease, fungus, & parasites. Four Year Genetic Health Guarantee. She even has a chip in case we were to ever loose her traveling, or she wanders too far. She has never left our front porch but in case I'm glad we have it in place.
She does like the car and going places with us, she loves her groomer and being brushed daily too. Quite miss attitude I picked her name Isabella and she fits it. Can be persistent when she want's treat's or belly rubs. Sassy and likes to strut after a good brush lol. She somehow know's when I am leaving and will try to jump up on me or climb me. We have not bred her and do not think we ever will. She would make pretty babies but we are not interested in crowding the world with more kitten's. We keep her unfixed for show only. She like's being a show kitty but we have only done 15 so far. Could do a lot more but it's just for fun :) I could never pick another breed of kitty to own now after owning her. Their personality shine's and capture's you're heart!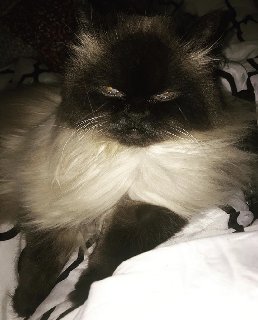 My miss princess looking cute in bed next to me. She has to be by me or on me when it's bedtime!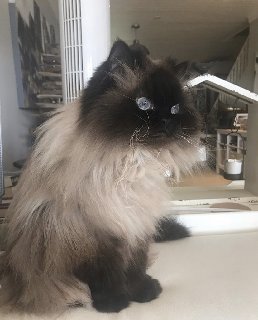 Are you busy? I will just watch you :)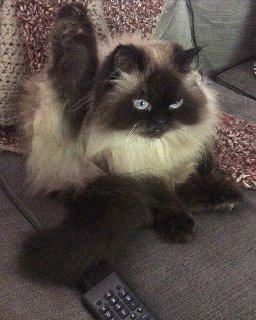 Strike a pose! lol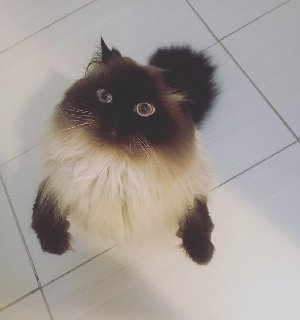 I see you getting ready to go out!

I changed her name this is her Birth certificate :)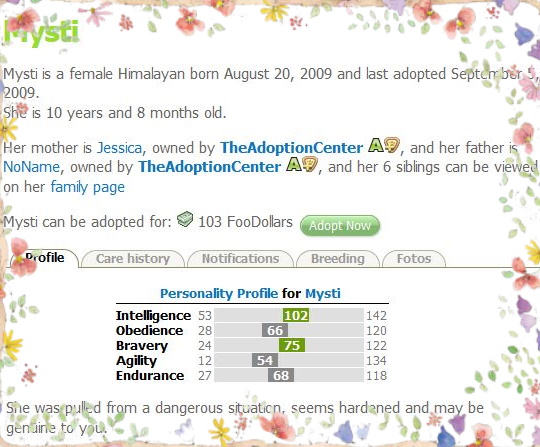 Owned by Andy-25194450