Grenth
FooMaster, member since June 5, 2010

699,569 StarPoints
211 friends

Buy FooDollars for Grenth as a gift!

9,713 forum posts
My FooPets
863 Fotos
About me
Ultra Tuxedo Breeder
I regularly breed Tuxedos, yes. +82% only. If you want to breed with one of my beautiful babies please send me a message. If you are looking to buy or reserve in a future pairing fair warning I usually always keep the highest stat in each litter.That's just the way I am and I'm not alone. I love my babies very much, if I don't suspect you are a good owner or have a history of neglect ( i.e; fixing then abandoning pets in the A.C) I will not sell to you. I would rather my account be flooded rather than see that happen to any of my precious lovelies.
My Ultimate dreamie, +88% Tuxedo Mix Female
She will represent Luna, my real life Tuxedo girl that disappeared on March 4th 2013. I will always be on the search and look out for her, hoping she will find her way home :'c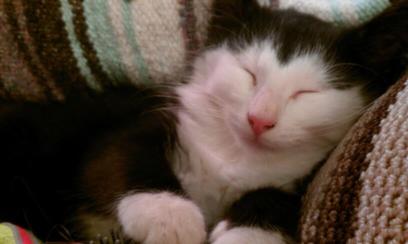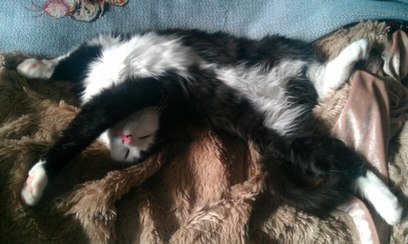 About My Home
I buy the majority of my pets from the A.C, when I say majority I mean I only have 7 pets bought from other people. To this day I haven't resold any pets I've bought from other users, only because I only buy pets I really want. I do not resell pets given to me, primarily because I've never been given any.
When offering on my pets I HIGHLY suggest, please, do not offer pets. I absolutely hate having to sell pets I do not want in general to get the FDs I originally asked for. If I declined a good or even great offer of combined pets, it's because I hate watching pets get sold user to user.
Entering Rehomings. In all my years on Foo I've only applied for 2 re-homings, which I dropped out of one and lost the other. But ironically a month or so later that same tuxedo I applied for in the re-homing was up for sale by the winner. Selfishly, I bought him, but he will never be traded or sold again.
Hosting Rehomings. I've also only hosted 2 re-homings of my own. I still remember Pebbles the 1st Generation Ultra Westie, and Daisy the 1st Generation Ultra Yorkie.
About me on foo
I've basically quit foo, but I may return. I do come by every now and again. I really want to find all my pets that are on sale homes. I do not want any of them to have to be alone if they can be with someone to give them love and kindness.
About Me Personally
I guess you could consider me a really thoughtful person. I have a tendency to observe everything and everyone around me. I have a passion for art, technology, nature and animals. Weird combination, huh? I'm the web developer and administrator of game-pup.com which is a website where I rant and rave over videogames games and publish my own webcomic series Simulation Lucy.

So if you actually read this I just wanna say, "hey, you're cool :) stay that way."

-Cheers
My favorite genre of music is rock/metal. Disturbed and In This Moment, are my top two favorite bands. I also love Marilyn Manson, Hollywood Undead, Motionless In White, Breaking Benjamin, Love and Death, Cradle of Filth, As I Lay Dying, Five Finger Death Punch, System of A Down, Korn, Eyes Set To Kill, Bullet For My Valentine, Bring Me The Horizon, blessthefall, Crown The Empire, and many more.
Video Games. I use to have a heavy problem with online MMORPG. Yes, I am a female. And yes, I use to have an addiction. But not these days. I still play, but not nearly as much as I use to.
What I play. Fortnite, GuildWars 2, Diablo 3, Minecraft, Conquer Online, PokeMMO, Tekken 6 & Tag Tournament 2, and Kingdom Hearts. Hit me up if you play any of these also and maybe wanna team up some time (:
Please stop fixing pets then sending them to the A.C
I see this all the time, and it strongly gets on my nerves. I see it a lot especially to few popular members in and out of the forums. Know that I am NOT against fixing pets. I have no problem with it. But please keep the pet you fix, or guarantee them a forever home with someone before you do this. No pet deserves to be abandon in the shelter forever.
Please note if I'm aware that you do this, I will not sell a pet to you. I check back on everyone I sell too, a possible decline will be because of this action.
My Goals!
1. Rescue a pet from the shelter Done!
2. Green Star Done!
3. Rescue 5 Pets from the shelter Done!
4. Reach Red Star Done! "I'm finally a Red Star Today 3/27/11 <3 !"
5. Breed 2 of my pets together Done!
6. Reach Blue Star November 5th, 2014
7. Rescue 10 Pets from the shelter Done!
8. Reach Yellow star
9. Rescue 15 Pets from the shelter Done!
10. Reach Black Star
11. Rescue 20 Pets from the shelter Done!
12. Buy an Ultra 1G Female Tuxedo Mix +87%
13. Buy a 1st Gen. Legacy Pokey German Shepherd